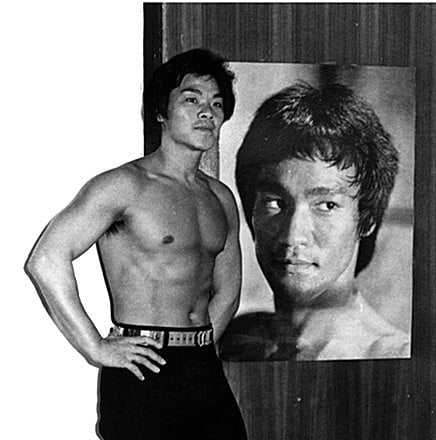 Wing Chun is the only martial arts system in the world that was invented by a woman, a Buddhist nun called Ng Mui who lived in China 300 years ago.
Unlike most other martial arts which rely on brute force, speed and power, Wing Chun techniques are based on the law of physics in order to achieve optimal results by gaining advantage before the opponent is able to launch any lethal strike. You don't need to be big or strong to be able to practice Wing Chun, as you learn how to use the opponent's force against him.
The legendary Bruce Lee practiced Wing Chun Kung Fu after he was introduced to it by the current Grandmaster and Principal of our Academy, Dr. William Cheung.
See our timetable or contact us to enquire about classes including free trials.
Wing Chun is an immensely beneficial martial art for developing children. Not only does it not require strength nor size, being created by a woman with neither, it also teaches discipline and confidence.
Contact us for a free trial!
Parents can expect to see an improvement in:
Physical fitness
Concentration
Self-confidence
Self-defence ability
Co-ordination and reflexes
Stress levels
Respect
Kung Fu classes for children aged 4 to 12 years are held Sundays at:
9:30am to 10:15am Intermediate
10:30am to 11:15am Beginners
See our timetable or contact us to enquire about Wing Chun for Schools.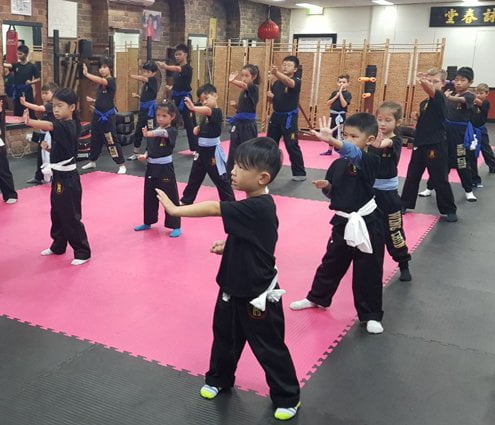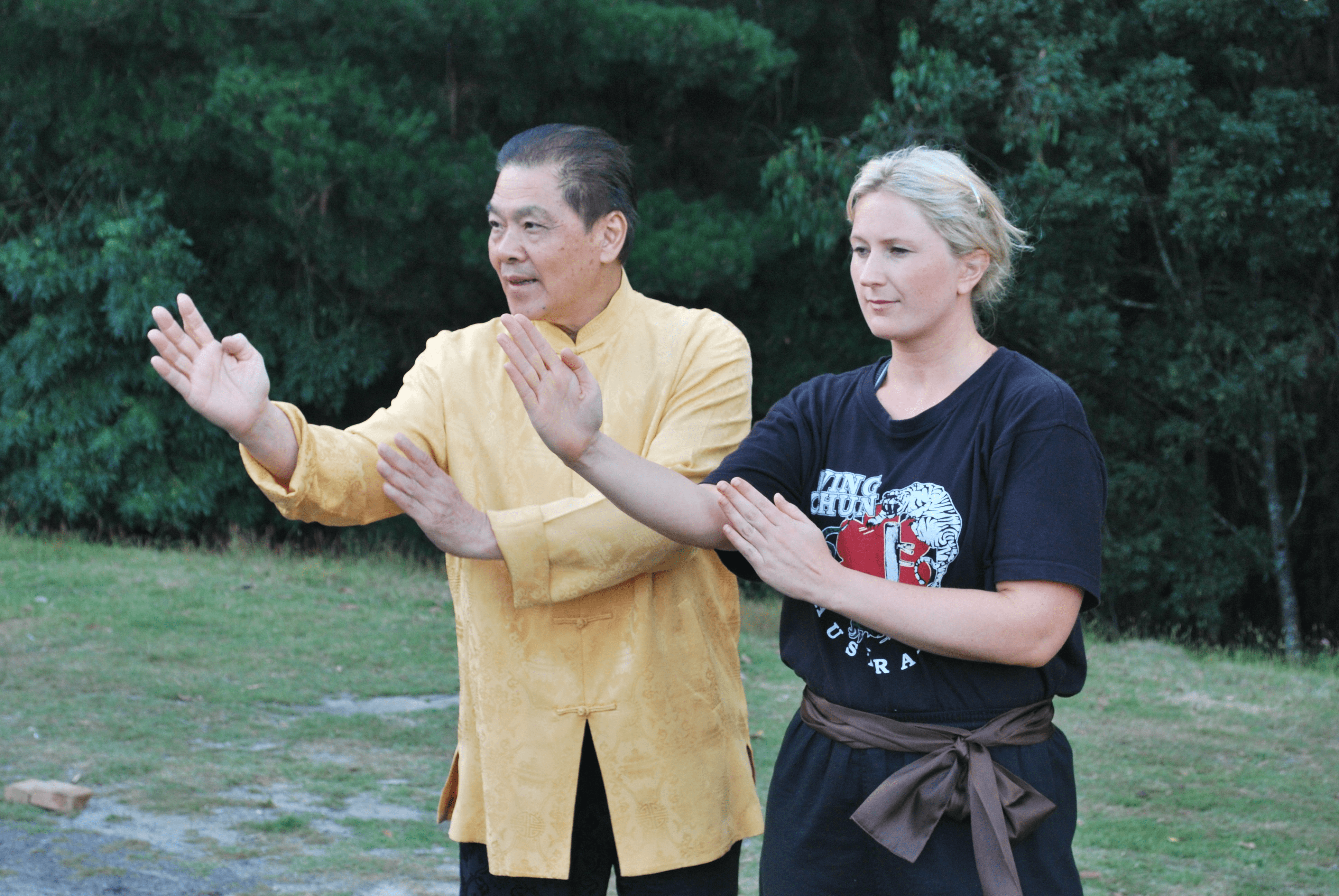 Wing Chun Kung Fu is perfect for women, having been founded by one as a a scientific martial art that does not rely on the use of brute force, enabling smaller practitioners to overcome larger opponents.
Our Women's Self Defence classes have been designed by Grandmaster William Cheung, Bruce Lee's friend and mentor, and will teach you:
How to overcome a bigger and stronger attacker
How to escape from any grab or hold
Awareness and preparedness in and outside the home
How to escape from single and multiple attackers
Weapon disarming
How to protect yourself and your family
Gain confidence, relieve stress, improve self esteem! Contact us for further information.
Our Corporate Self Defence course, proven to reduce stress and increase productivity, is designed by Grandmaster William Cheung, world renowned Wing Chun Kung Fu expert and mentor to Bruce Lee.
This corporate day out can be customized for any budget, group size, schedule, or location – all equipment provided. You can choose a seminar of one, two or three hours' duration, which will cover some or all of the following:
Simple but effective methods to disable an attacker inside and outside the home
How to get away from an unprovoked physical attack
How to deal with an armed attacker
How to deal with multiple attackers
Simple drills to improve co-ordination and reflexes
The most effective way to improve fitness and toning
Contact us for further information.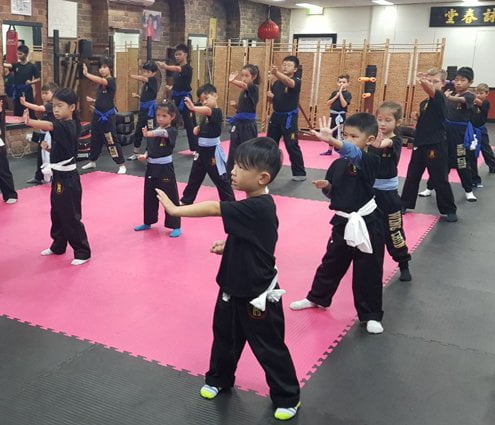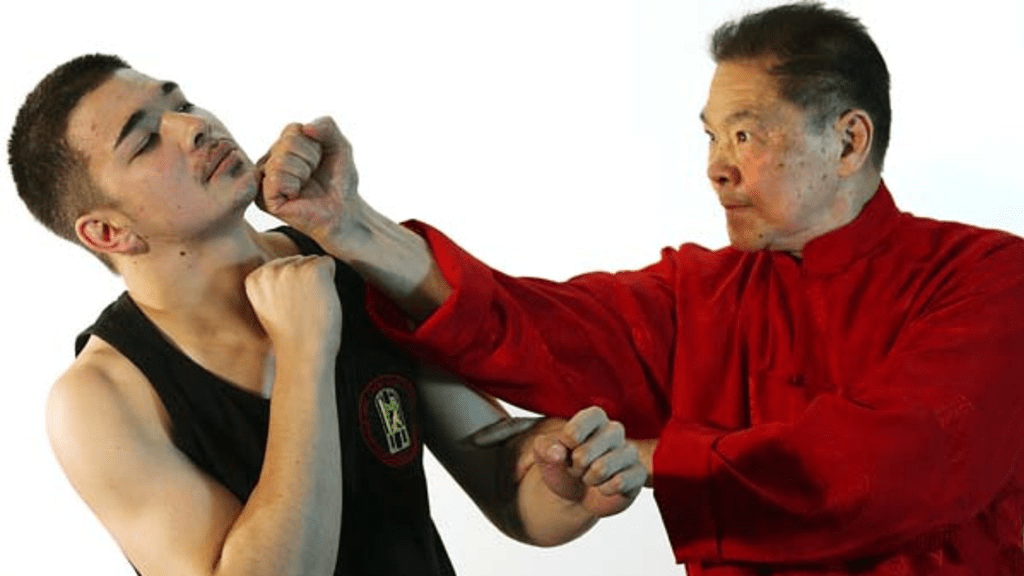 Full-time training is available at our Melbourne headquarters for students from around the world.
This covers 14-18 formal classes per week, with the student able to choose classes to attend six days each week.
It also includes Iron Palm training at our Academy, a traditional hand-strengthening method using Chinese herbs and special striking techniques.
Contact us for further information.